The planning phase has come to an end, and although we are still waiting for spring to push out winter the group has managed to get settled in. After two weeks of hard work with the pioneers of the IzreaL.eu project the most basic necessities are in place at our Nosenai site.
Making it possible to stay warm, cook healthy meals and be in comfort during the cold nights has been challenging due to the lasting winter; this however did in no way stop us from getting it done.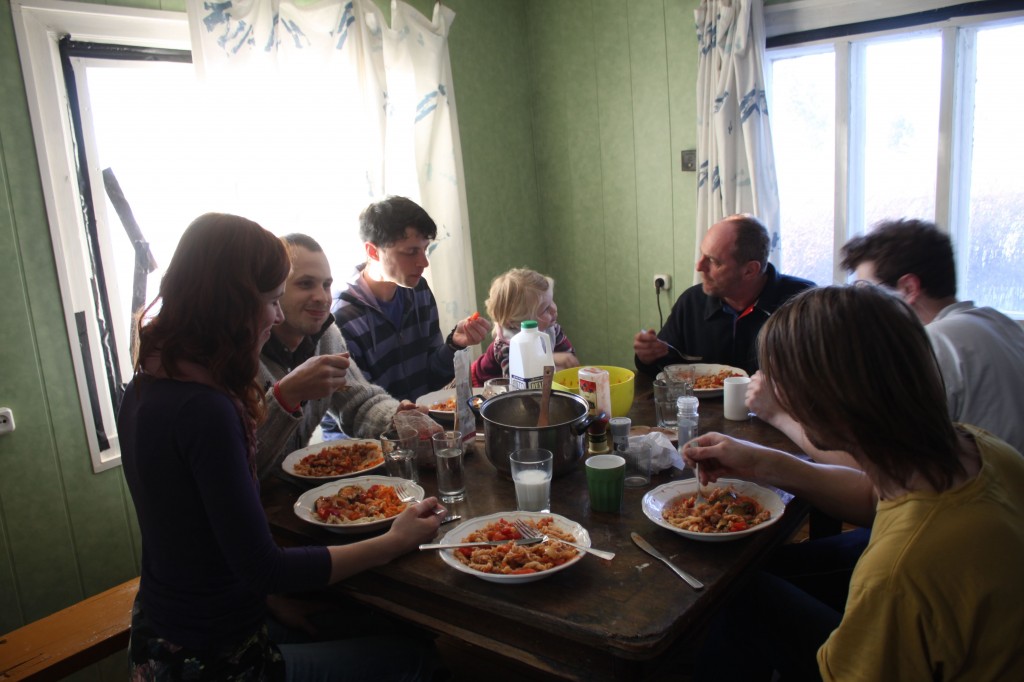 Since our arrival we have been spending our time on familiarizing ourselves with the basic principles of permaculture and applying this new-found knowledge to our further on-site planning. With the excellent help and teachings of our resident permaculture designer Michael we are making good progress.
Another wonderful addition has been our fast internet connection allowing us to stay in touch with our loved ones and enabling us to share our adventures and enterprise with you. The collaboration with the local service provider has been smooth from the start and we are very pleased with the achieved connection speeds as well as their commitment to make it happen.
At the moment we are working on the designs of our buildings and the kitchen garden area as well as the porch/patio area to ensure the possibility of adequate relaxation of the many long summer nights to come. A meeting with the city planning committee has been scheduled for the coming week so be sure to check back regularly for updates.
We at IzReaL.eu wish you a happy easter.
IzReal.eu – It's really you