Men should urinate outside on their compost heaps to help fertilise their gardens and save on flushing the lavatory, the National Trust has urged.
The rather unusual practice is already actively encouraged at stately homes around the country where "pee bales" have been deposited in secluded areas of National Trust gardens to allow male members of staff to relieve themselves.
The Trust, which actively campaigns on climate change, said answering the call of nature outside saves both on water and the energy used in flushing the lavatory.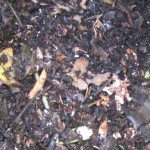 Urine can also speed up the chemical process in the compost heap, making it a better fertiliser to help grow vegetables and save even more energy in reducing food miles. Male urine is better than female urine because it is slightly less acidic.
At Wimpole Estate in Cambridgeshire up to 20 male staff are being encouraged to use a straw "pee bale" that is then added to the compost heap and eventually spread on the garden and fields.
Rosemary Hooper, Wimpole estate's in-house 'master composter', who provides composting advice to visitors, encouraged anyone to urinate on their compost heap.
"Most people can compost in some way in their own gardens," she said "Peeing on a compost heap activates the composting process helps to produce a ready supply of lovely organic matter to add back to the garden."
She insisted it will not make the compost heap smell any worse and could eventually make sweet-smelling flowers come up better. "Adding a little pee just helps get it all going; it's totally safe and a bit of fun too," she added.
Tamzin Phillips, the National Trust's 'compost doctor', also urged people to urinate on the compost heap.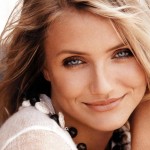 "An average flush of the lavatory can use anything from four and a half to nine litres of water each time, but what people may not realise is that this water is treated to the same standard as drinking water and shouldn't be wasted."
Urinating outdoors or in the shower is advocated by environmental activists, including Cameron Diaz, as a way of tacking climate change by saving water and energy.
IzReal.eu – It's really you