It has been a long time since our last update and many things have been done and have happened since our last update. Unfortunately, not all good things;  the untimely death of our beloved cat Fritz after being attacked by a  dog was a rather sad event.
However our project continues and now that fall is here in all its amazing colors we can look back at what has been a fantastic and very productive summer. The building of the house is going along nicely due to the help of an array of volunteers, each of them contributing in their own way with great conviction. We would like to use this opportunity to thank them for being here and for all the joy and help they have bestowed upon us.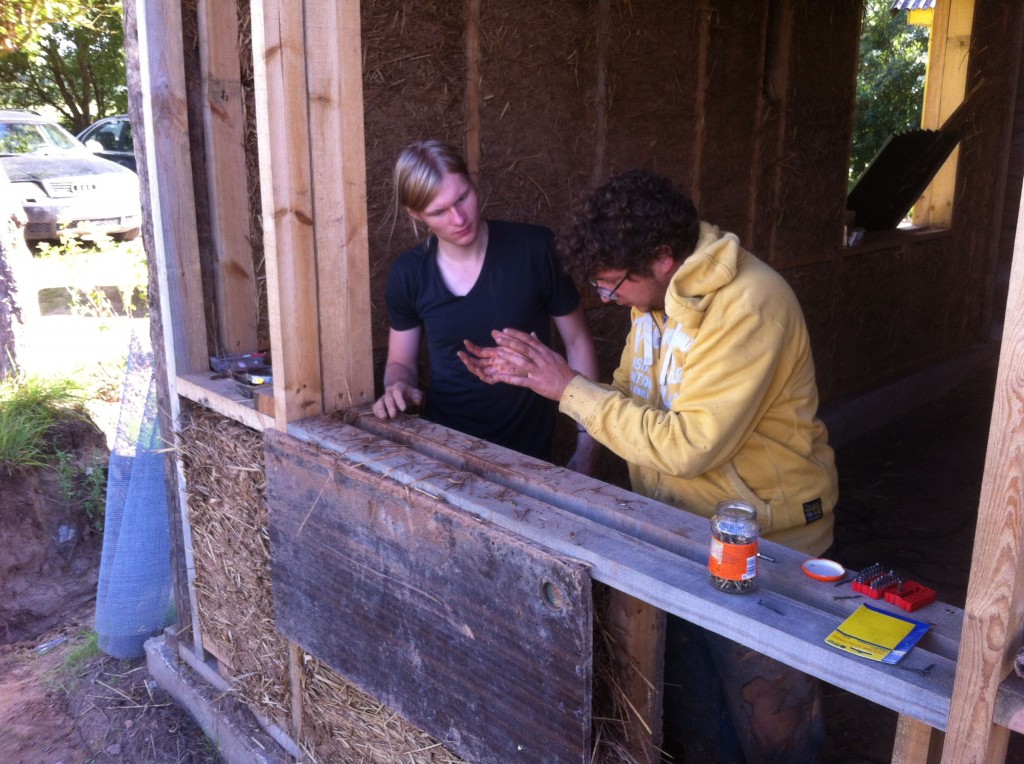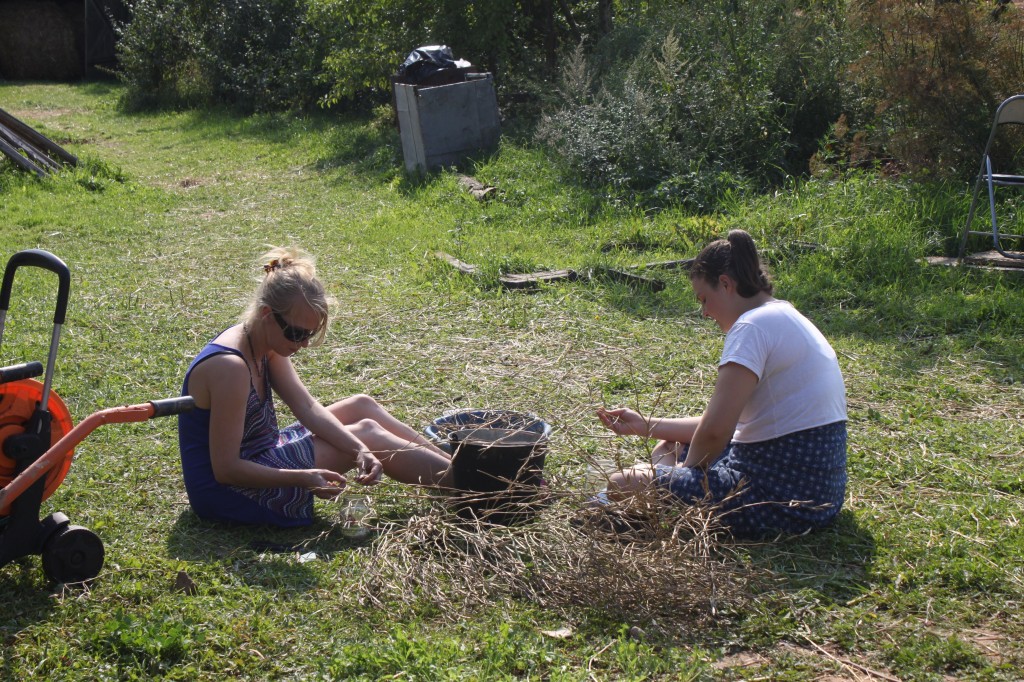 Besides that we are very happy our roof is finally completely done and covering our house! It has been a lot of work and at times (especially when it was raining) a real drag not to have one. But now we can continue our work on the rest of the building which consists mainly of filling the walls. Hopefully we can be done with that before winter decides to show up.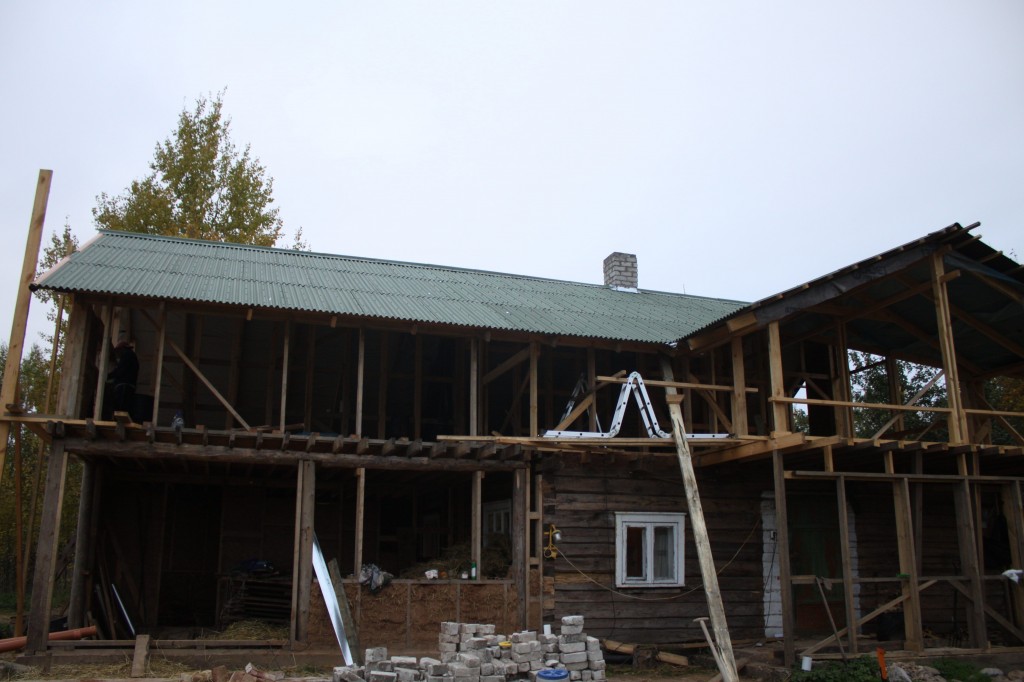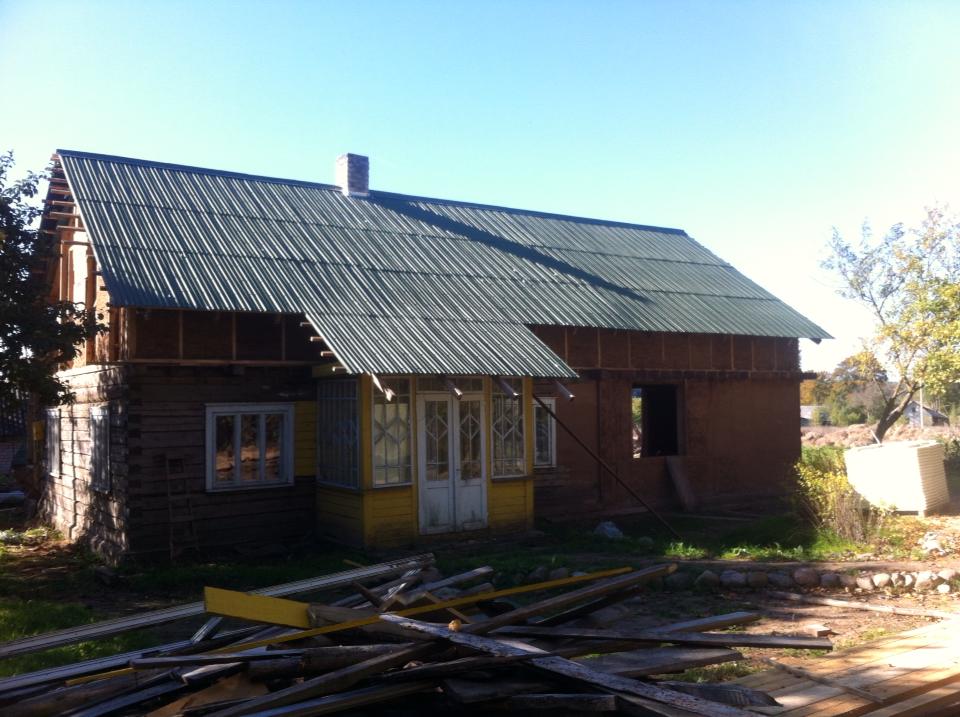 To keep ourselves warm during the coming winter we have constructed a rocket mass heater. It is a temporary set-up as it is placed where our stairs will be. We have constructed a double walled pipe over the exhaust and installed a fan to reclaim heat from the exhaust which is then ventilated into our living room, it is not the most pretty stove yet it works like a charm and we are confident it will be effective as well as efficient. All in all a satisfying job.
Another joyful event was the arrival of our new cat!  The mice were having a ball after the demise of Fritz so it was decided a successor was needed. With no further ado we would like to introduce you to James Douglas Marshall.
That's all for now; be sure to like our facebookpage here, and do not hesitate to write us if you feel like volunteering or joining our project in any other way. And remember, whatever you do, it's really you.
IzReal.eu – It's really you