The expenses of organic foods are often mentioned by people who don't happen to buy them very often, but the price of not buying them might actually be higher, especially when you factor in the damage it does to our environment, and the damage pesticides can do to your health over time.
While there's something to be said for shopping smart and not spending above your means, it's also well worth noting that some of the many of the healthiest organic vegetables can be found rather cheap.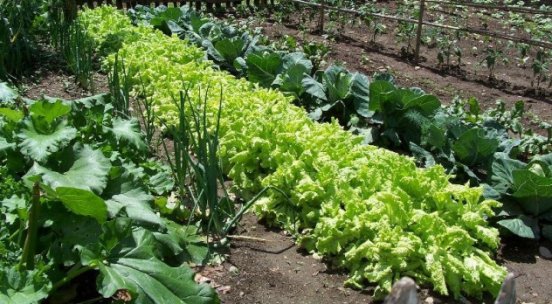 With so many "super vegetables" available for so cheap, there's no excuse not to pick a few of them up the next time you're at the grocery store or farmer's market.
The term "superfood" gets thrown around a little too much, but when you take into account the nutrient value and abundance of these vegetables, it's hard not to call them that.
Here are five of the best values among organic superfood vegetables out there:

1. Kale- 
This dark, leafy green has made a huge comeback and is now one of the most popular vegetables in the entire store because of its hard-to-beat combination of nutrition and value.
Kale is loaded with anti-inflammatory and anti-cancer compounds galore, and is one of the best sources of Vitamin K out there. One serving also gives you a ton of Vitamin C (about the daily value, although it is recommend eating Vitamin C throughout the day) and is a strong source of calcium.
It's like a multi-vitamin in plant form, and it's versatile enough to be made into anything from a salad to baked kale chips.
2. Cilantro- One of the best ways to detox heavy metals from your system, cilantro also happens to be extremely cheap and plentiful. You can find this excellent accent to salads.
Cilantro has a "love it or hate it" kind of taste according to some people. While I was a little surprised by it at first, the taste has certainly grown on me and I'm now firmly in the former category.
3. Parsley- Similar to cilantro in many ways. Parsley is excellent for heart health, protection against rheumatoid arthritis, detoxing in general including heavy metals, and much more. It's also rich in vitamins K, A, and C.
4. Cabbage- One of the most forgotten vegetables out there, and also one of the cheapest and one of the best values among organic vegetables.
It's also high in Vitamin K and C, as well as anti-cancer compounds. Cabbage is also a great source of silica for healthy hair, skin and nails, and excellent in soups as well as raw (once you get used to it).
5. Green Onions- The epitome of a budget organic vegetable, green onions replenish themselves over and over again. That's right, you can actually re-grow them from scraps on your windowsill.
Green onions offer a wide range of health benefits as well, including the ability to fight infections, sore throats and the common cold, nasal congestion, and even swollen feet.
To learn how to re-grow your green onions from scraps, check out this article.

IzReal.eu – It's really you