Eco-housing, green development, sustainable design,  environmentally sound housing has as many names as it has definitions. Any way you put it this kind of architecture is "taking less from the Earth and giving more to people." In practice, "green" housing varies widely. It can range from being very energy efficient and using nontoxic renewable materials and finishes,  to being constructed of re and up-cycled materials and can be completely serviced by its own systems in regard to waste processing and energy demand.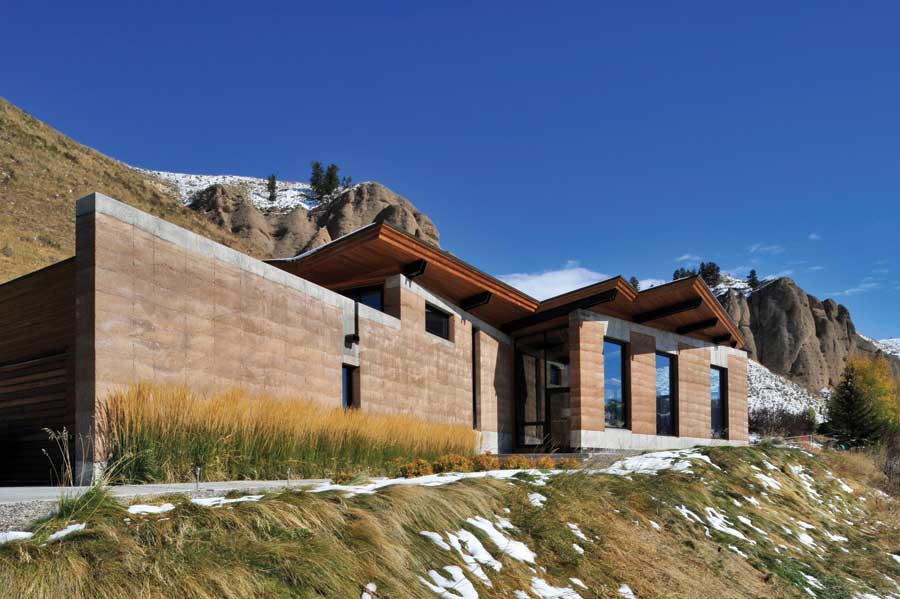 Green building practices offer an opportunity to create environmentally sound and resource-efficient buildings by using an integrated approach to design. Green buildings promote resource conservation, including
energy efficiency
,
renewable energy
, and water conservation features; consider environmental impacts and waste minimization; create a healthy and comfortable environment; reduce operation and maintenance costs; and address issues such as historical preservation.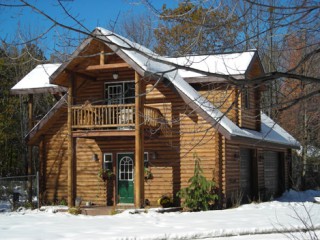 The entire life cycle of the building and its components is considered, as well as the economic and environmental impact and performance. Basically, its an environmentally friendly house.
Since the Oil Embargo in the 1970's, there has been an increased awareness in environmental issues.  Some people may look at the loss of non-renewable resources and think cars and industrialization are the main cause.  However, this is not the case.  It may be surprising to many that the majority of energy depletion comes from buildings.  Half of the non-renewable resources that are used are wasted by buildings and homes.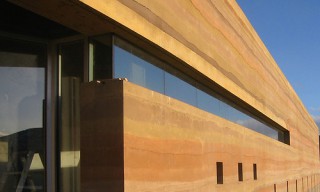 The idea of sustainable architecture is not new. However, sustainable architecture is hardly ever used.  The lack of green architecture is a fault of both the consumer and the construction industry as is the responsibility of the industry to converse to the consumer about sustainability.  Also, if a builder does wish to produce a sustainable building, the consumer most of the time is unaware of the benefits, does not understand the necessity or the techniques or fears additional costs.
Building owners, designers, and builders face a unique challenge to meet demands for new and renovated facilities that are accessible, secure, healthy, and productive while minimizing their impact on society, the environment, and the economy. Ideally, building designs should result in net positive benefits to all three areas.
Retrofitting an existing building can be more cost-effective than building a new structure. Designing major renovations and retrofits for existing buildings to include sustainable design attributes reduces operation costs and environmental impacts, and can increase building resiliency. The embodied energy of the existing building, a term expressing the cost of resources in both human labor and materials consumed during the building's construction, will be lost if the building is allowed to decay or be demolished.
Creating sustainable buildings starts with proper site selection, including consideration of the reuse or rehabilitation of existing buildings. The location, orientation, and landscaping of a building affect local ecosystems, transportation methods, and energy use.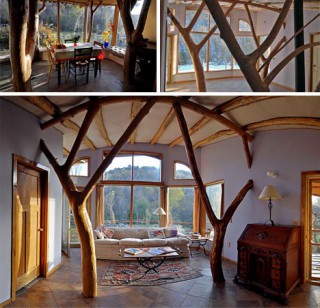 The indoor environmental quality of a building has a significant impact on occupant health, comfort, and productivity. Among other attributes, a sustainable building maximizes day-lighting, has appropriate ventilation and moisture control, optimizes acoustic performance, and avoids the use of materials with VOC emissions.
Considering a building's operating and maintenance issues during the preliminary design phase will contribute to improved  quality of life, reduced energy and resource costs, and prevent disappointment in its performance as well as operational failures.
IzReal.eu – It's really you