This Cob Oven Building workshop is designed to teach you the skills needed to build your own oven in your yard, as well as encouraging a new way of relating to our food and the process in which it is cooked and created.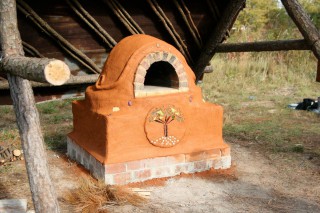 Join us for an intensive, two-day, hands-on, wood-fired cob oven building workshop where you will dive right into building an oven!  You will learn how to make cob, a versatile earthen building material comprised of clay, sand, and straw.  You will learn how to sculpt and plaster the oven itself.
We will discuss and go over the steps of building the foundation, considerations for placement, design, and accessing materials.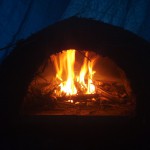 Cob baking ovens provide a great way to bake and cook a wide variety of foods using the residual heat of the fire held within the earthen walls of the oven.
This is a practical hands-on cob workshop designed to give you building skills through first hand experience and practice. Be prepared to get dirty! We will be spending most the day doing enjoyable but physical work.
In the evening we will have a nice diner together. You are welcome to camp out on our grounds or find a place in on of our buildings to sleep.

For those in need of more comfort we can offer a stay at apple island for a friendly price. Please inform us if you wish such an arrangement.
The price for the 2 day workshop is 100 Lt. per person which includes tea/coffee/water and 2 lunches, 1 breakfast and 1 diner.
The workshop will be held at our homestead in Nosenai, 10 km from Moletai.
For more information or reservation for the workshop please write to info@izreal.eu
IzReal.eu – It's really you