Recycling is the process of collecting and processing materials and items that would otherwise be thrown away as trash and turning them into new products. Recycling can benefit your community and the environment. We have collected some awesome items to give you some cool ideas on how you could help to keep some of your trash and give it a new life.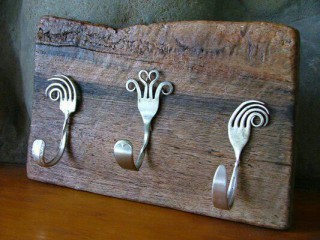 A stylish way to re-use your worn out utensils is to make them into a coat hanger.
Get some new life into your old kitchenware and attach them to a piece of wood.
You could treat the wood with some staining for the character or apply a paint in any color you desire to match your interior.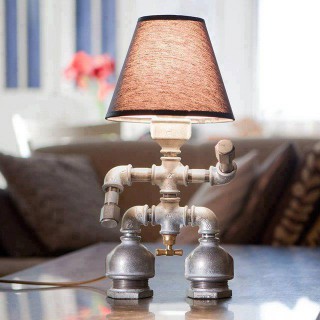 A great way of giving your dusty common old table lamp a makeover.
By using some left over pipe fittings and couplings to build a base in any shape you can screw together you can create your own designs.
While you are at it consider changing your bulb to a more efficient type.
LED technology is now available for most common fittings and will reduce your energy usage dramatically.
>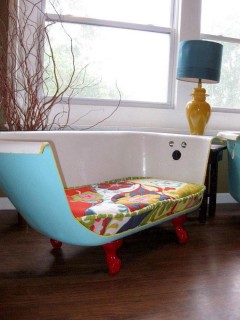 Got an old metal bathtub laying around after you have remodeled your bathroom?
Why not make it into a sweet seat. With a little bit of paint and a soft cushion you can get a squeaky clean sofa for next to nothing.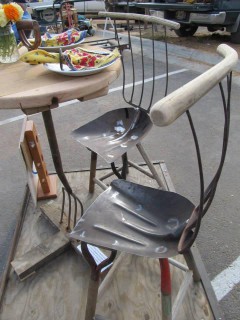 Time to clean out the garden shed. With a little bit of elbow grease and access to a welding machine you can give a brand new life to your tired old shuffles and pitchforks.
An old shutter makes for a great mail carrier, or organizing board for your postcards and photographs.
Benefits of Recycling
Just think about it, by recycling you reduce the amount of waste sent to landfills and incinerators, conserve natural resources, prevent pollution by reducing the need to collect new raw materials, save energy, reduce greenhouse gas emissions that contribute to global climate change and help to sustain the environment for future generations.
IzReal.eu – It's really you