The Wilkinson Residence by Oshatz Architects is a wonderful wooden home that stands on a steep slope within the forests of Portland, Oregon. The home's flowing and organic shape is designed to minimize disturbance to the surrounding forest while creating perfect interior acoustics for its audiophile resident.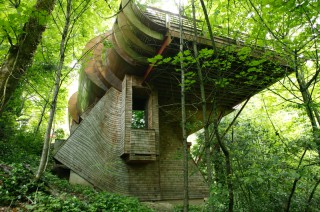 The building is constructed with predominantly natural materials such as wood and natural stone. The roofing is clad in copper and red ceder shingles. Douglas fir beams express the structural elements within this gorgeous home.
The home speaks to all of the senses. Being built on a steep slope with the living spaces extended onto a deck, heightens the feeling of living in the forest canopy. The cantilevered floor deck among the trees, rises about 25 feet above the ground.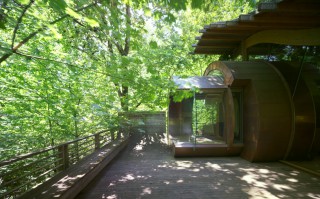 The upper floor of this breathtaking home is used for the more public functions. More private spaces like bedrooms and bathrooms are recessed downstairs, giving them a protective quality.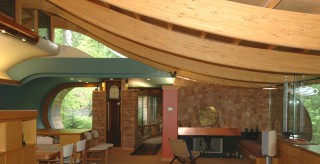 The large entry door pivots open into the cylindrical form that runs the length of the main living spaces. The wave ceiling runs throughout the home.
The wavy handcrafted cedar beams function acoustically with the surrounding materials to enhance the musical experience.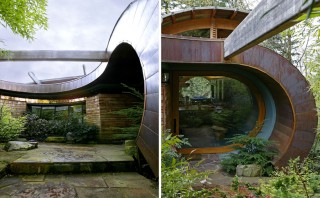 Another highlight of this home is the cylinder-shaped round reading room. This custom-designed lounge off the kitchen was made using hand-cut templates and wooden ribs. In every room in the house one is in tune with nature. The stunning design managed to connect the house with its beautiful natural surroundings. This is a brilliant example of the harmony of bringing nature into the house and keeping the house beautifully blended with nature from the outside.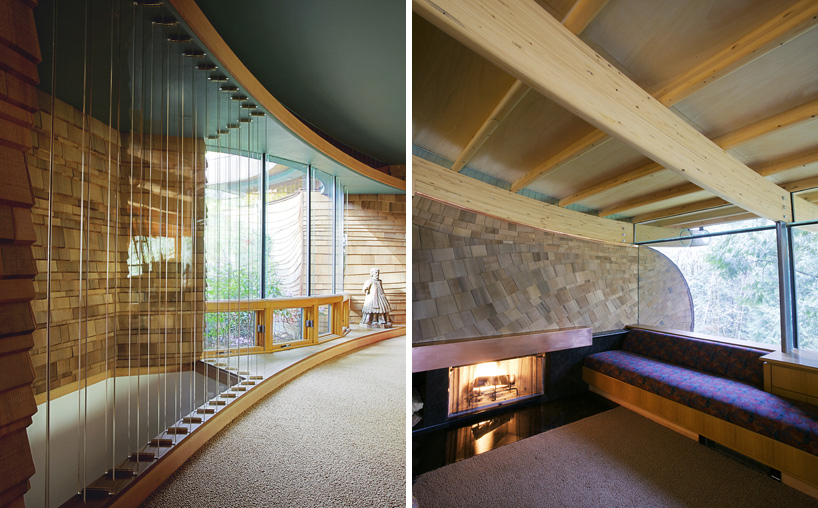 Designed in 1997 and completed in 2004, the Wilkinson Residence has been stunning its owners and observers. On his website, Robert Harvey Oshatz stated, "An architect is an artist, creator, logician of evolving aesthetic structures; a designer of not only the visual but the internal space. I see architecture as a synthesis of logic and emotion, exploring and fulfilling the dreams, fantasies and realities of my clients, whether they are individuals, corporate, or community identities."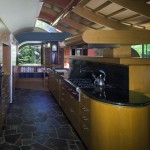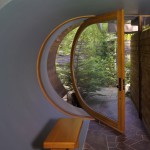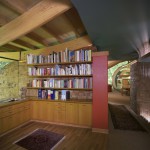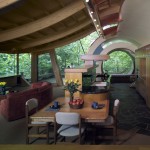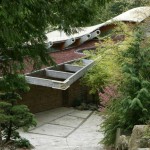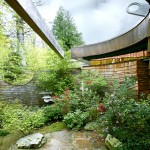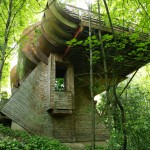 IzReal.eu – It's really you