An old barn is not exactly the picture of a cozy and glamorous family home but you would be surprised to see how spectacular transformations can be. There are plenty of old barns that got transformed and turned into private homes. Barn conversions are a great way to revitalize old barns that otherwise would just sit in disrepair.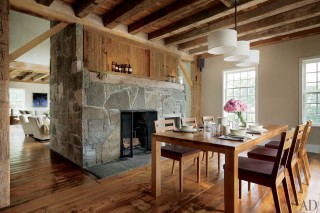 From the outside, the sight of a barn taps into an inviting sense of comfort as a symbol of the farm, where crops and livestock that sustain us are stored. From the inside, however, an old barn can often become an entirely different kind of inspiration, a big, blank space in which to create.
One of the most distinguishing elements of old barns is their heavy use of natural wood timber in their structure. Many barns left the exposed structure visible as these building were for utilitarian purposes as opposed to being aesthetically pleasing. Today, many homeowners are using reclaimed timber and wood in their interiors and carrying out the exposed structure vernacular as a rustic note in their home.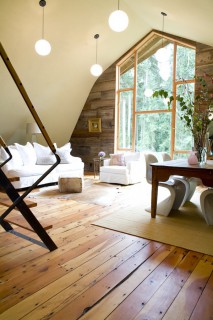 The beauty of old barns is their wide openings to the outdoors. Whether they were used to bring supplies through or to be able to let sunlight in to the livestock, barns have the ability to set the scene for full panorama views. Note: If you're converting an old barn ensure the new windows are eco-conscious for winter and summer heating for your home.
While the aesthetics of exposed walls and structure can be very appealing, the insulation and how comfortable the temperature is in your home should be considered.
Remember that reusing and re-purposing old barns is a great way to make use of what is existing. In our world of new buildings being erected, it's always nice to renovate the old and preserve its character and history for generations to come.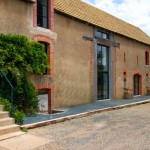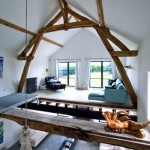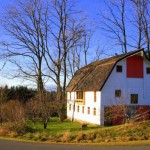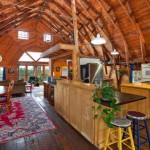 IzReal.eu – It's really you