Straw must have one of the lowest embodied energy of any building material and is probably the cheapest and most sustainable. Straw-bales have an insulation value twice that required by most nations building regulations as well as excellent sound deadening properties which, together, give a living space an ambiance that has to be experienced to be appreciated.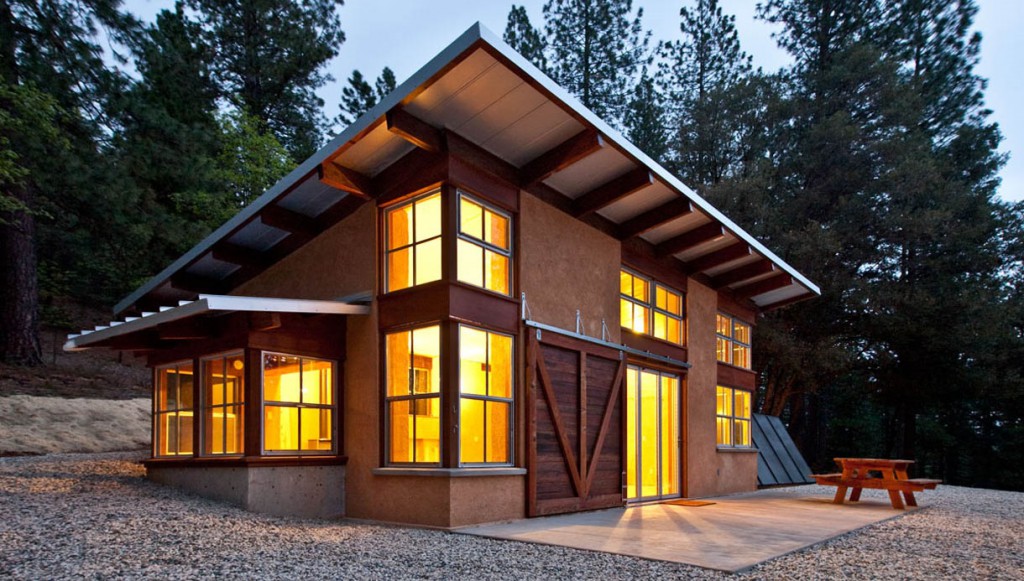 Contrary to common perception straw-
bales in a building, are not a fire risk, are not a vermin risk and are in now way short-
term, but would compost back into the earth if and when required to do so. Straw in bales is too dense  to contain enough air to support combustion. A lime render/plaster to seal the walls will easily meet any fire regulation requirement. In fact several fire tests in Texas as well as in Australia recommend straw bale houses in bush-
fire prone zones.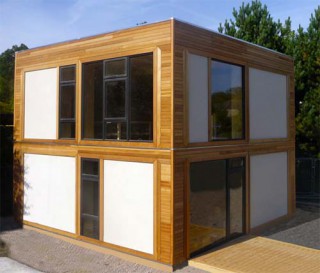 Furthermore there is no nutritional value in straw and so it does not attract vermin, it is only voids that vermin like, so proper attention to detail is the only precaution needed. Lime rendered straw-bales "breathe" allowing a continuous adjustment of humidity thereby creating a healthier living environment.
Perception is an issue with a strawbale house
Strawbale houses need to come out of the realm of committed radicals and eco concious builders and into the mainstream of regular home owners if they are to contribute more to eco-friendly housing solutions. This is in no way a judgmental comment on the pioneering work done by others in regard to promotion, research, innovation and the use of straw in building, just an attempt to set the record straight.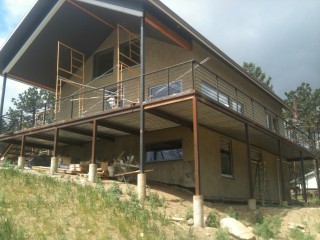 Most peoples opinion on houses made of straw-bales seem to not go beyond the children's storybook illusion of straw houses being flimsy and vulnerable and therefore definitely not worth building, or buying  which in some cases means devoting ones working life paying for it. This leads to a gross undervaluation of the strawbale house which is reflected in their resale value. The strawbale houses seem to suffer from "the big bad wolf" syndrome, yet there are quite a few straw-bale homes that are over 100 years old and still fit for use.
A possible solution 
To try to overcome these issues it may be worth it to try to come up with more solidly "engineered" designs for houses that use straw-bales as the main form of heat and sound insulation. A robust and more traditional exterior that will cope with harsh weather and exposed locations as an attempt to overcome the "insubstantial" impression most straw houses give to the uninformed potential home owner.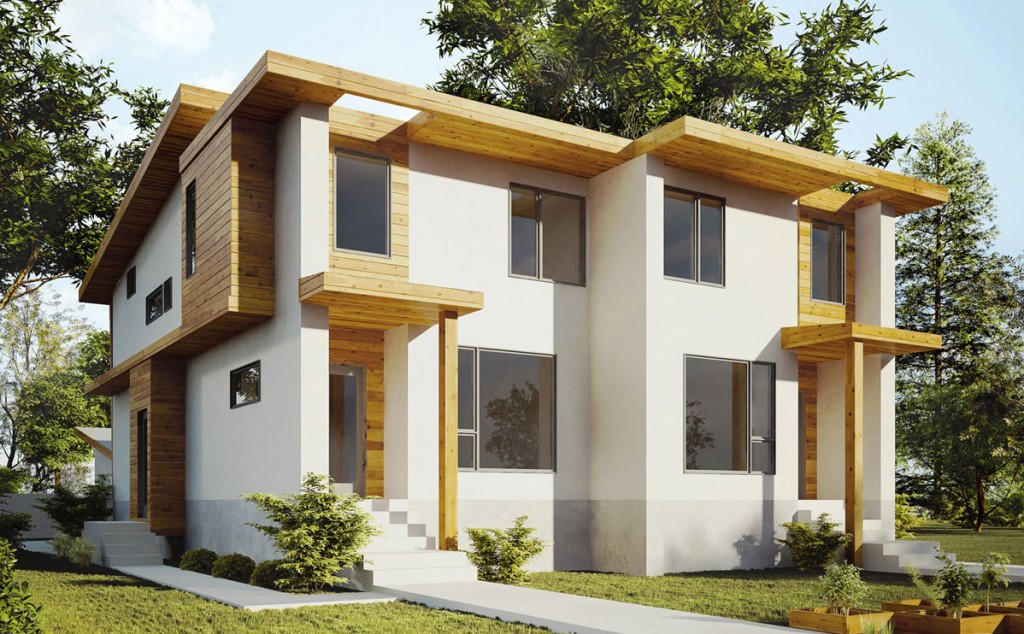 The quaintness of the usual straw house may indeed very well be part of their charm to some, but a design intended to give a more reassuring appearance, thereby extending the advantages of straw to a wider spectrum of users who find that roughness off-putting may be the solution to bring strawbale housing to the masses. After all, however much we all want to be ecologically sympathetic, in the end, we have to be personally convinced that our home is sound and secure.
Read more on building with straw here, here or here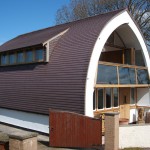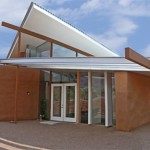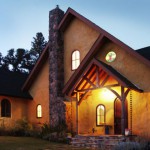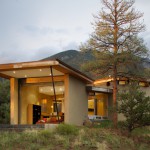 IzReal.eu – It's really you