Earthen materials (as clay, adobe or cob) offer endless possibilities of forming them into most interesting sculptures inside and outside the home.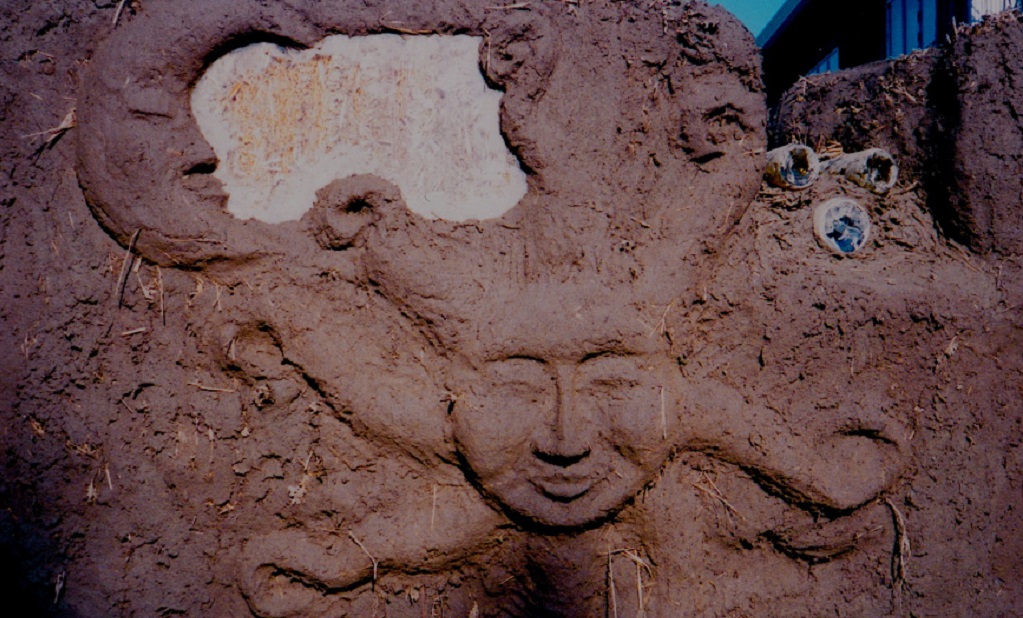 To make this world unique, comfortable and a beautiful place to live in is one of the most important motto's of modern
natural interior
or exterior design. The best way seems to be with our own hands and a whole lot of imagination. You do not need to have piles of money to be creative, on the contrary. Most artists in this world are not rich people but that fact did not stop them to expand their creativity.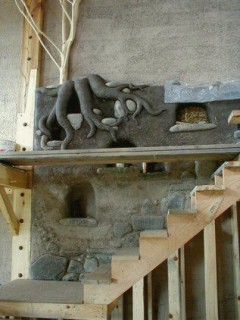 This wall in the pictures above was sculpted out of cob, a mixture of sand, clay and straw by Sarah Machtey in a strawbale house in the Ecovillage at Ithaca, New York. Stones were embedded for visual effect as well as to make a kick plate and the bottoms of the niches.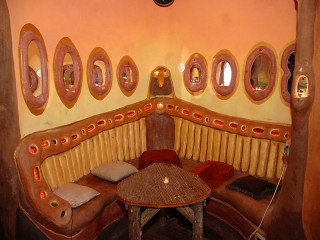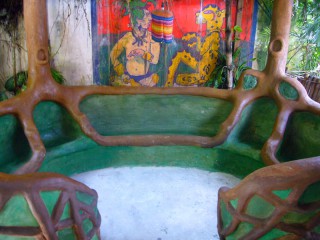 If you decide to build a bench, when possible, it is advisable to have a bench built as part of an oven structure, as it makes such a pleasant experience to sit on a bench and be warmed by a fire. A cob bench provides you the opportunity to create a unique space where you can comfortably sit, relax, enjoy a visit of friends and enjoy life. The rounded, curved design of the benches often feel as it you are sitting inside of an embracing hug.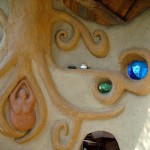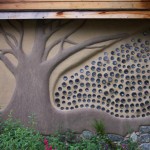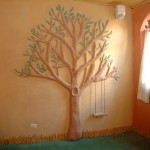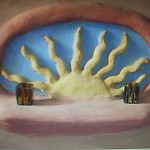 Building with what are often called alternative or natural materials, sand, straw, stone, wood, clay, and other truly traditional materials used for thousands of years by shelter builders all over the planet can result in amazing works of art that also function as a true home. As there is virtually no limit to what you can construct besides perhaps the boundaries of your own imagination.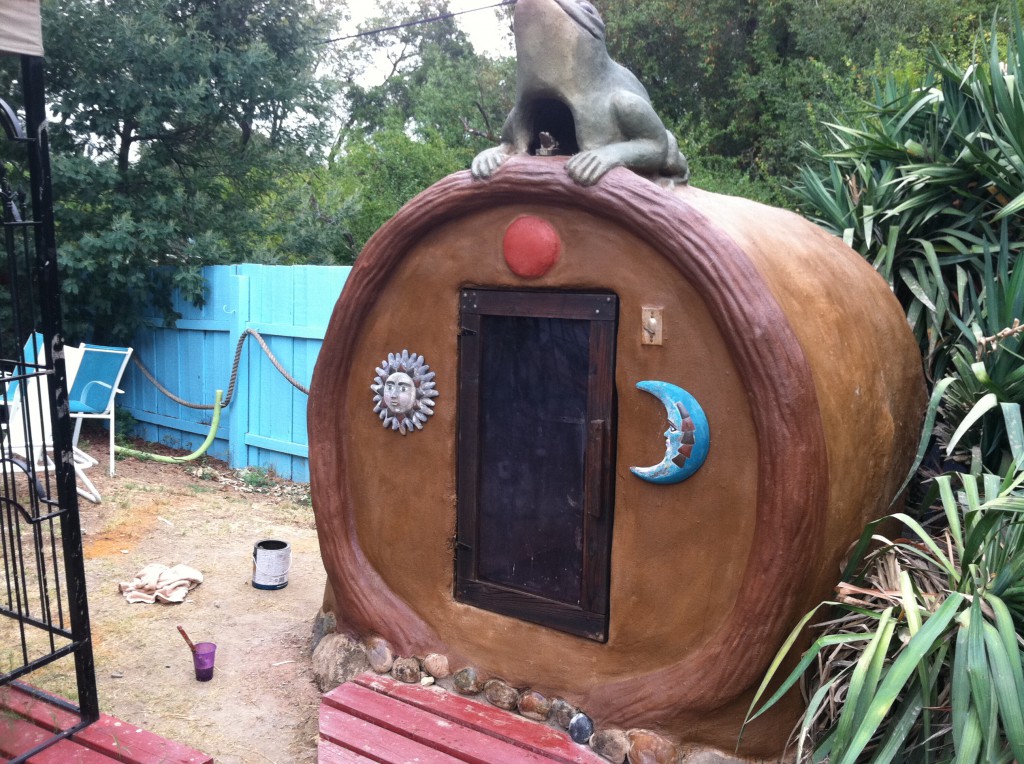 Read more on building with natural materials here, here or here.
IzReal.eu – It's really you