Reclaimed wood is processed wood retrieved from its original application for purposes of subsequent use. Most reclaimed lumber comes from timbers and decking rescued from old barns, factories and warehouses, although it also may come from less traditional structures such as boxcars, coal mines and wine barrels.
Wood details can give a house a welcoming ambience that can be lacking in new construction. Reclaimed or recycled lumber raises the bar on authenticity and preserves a bit of history, with
beauty and character
showing through every split, nail hole and smoothed-over repair.
Salvaged pieces can be used in a variety of projects. Reclaimed or antique lumber is used primarily for decoration and home building, for example for siding, architectural details, cabinetry, furniture and flooring.
Using recycled product is environmentally friendly and, because it's dry and well-seasoned, old wood is by default stable and durable (it's already passed the test of time).
When you use reclaimed wood for any part of a home improvement or remodeling project, you're giving old wood new life, and helping to preserve forests by bypassing virgin woods for perfectly usable older wood that comes with a story.
When it comes to reclaimed wood versus virgin wood, the choice is simple. There is no better way to acquire strong, old-growth timber or exotic woods and take care of the planet while beautifying a home.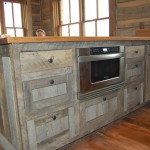 Read more on reclaimed wood here.
IzReal.eu – It's really you