Vacuum cleaners are one of those household appliances that are made to function, rather than be on display. But with a little creativity, even these common pieces of machinery can be re-thought and re-made into something else entirely. Based out of Aarhus, Denmark, artist Kristian Linneberg Sørensen wonderful retro pieces of lighting using recycled vintage vacuums, specifically the Nilfisk brand, which is still in business today.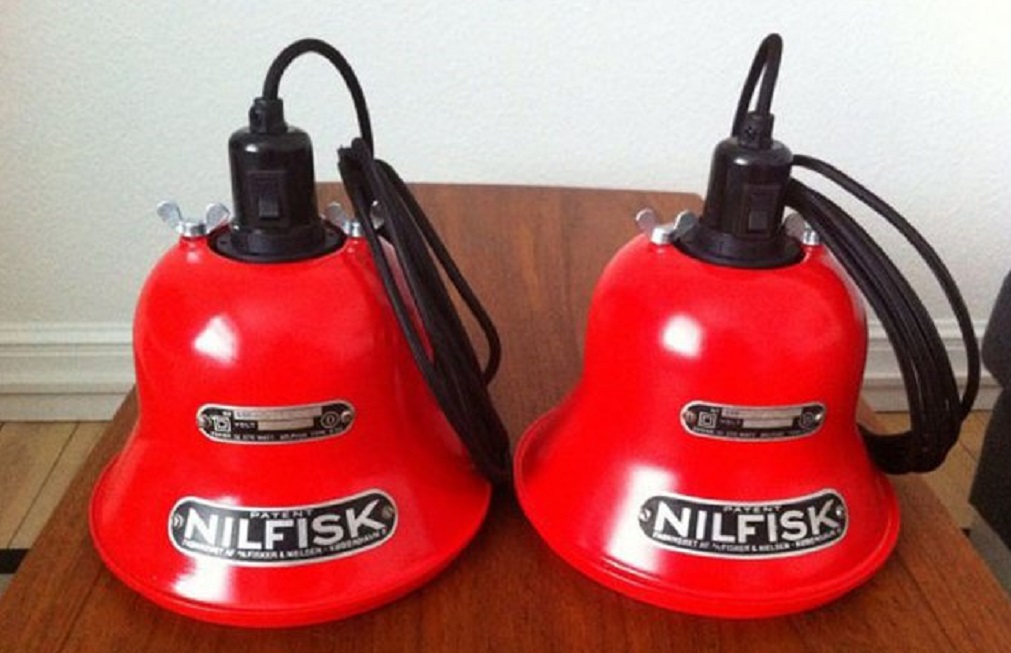 These old skool Danish appliances captured Sørensen's imagination to make something out of the ordinary, as he relates on 
Recyclart
:
It all began with me wanting to create a modern lamp out of an antique vacuum. The idea of constructing something old into something new and seeing the final product inspired me to create more. My vision and creativity escalated; I am now making 6 different lamp models all from Nilfisk vacuums and parts. The original Nilfask vacuums were sold in Denmark, as well as other countries, before the First World War and into the late 70's. Whenever I lose interest in making the same lamp form, I continue to push myself outside the box to figure out new ways to transform older vacuums into newer, contemporary models.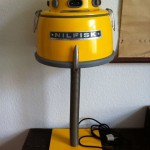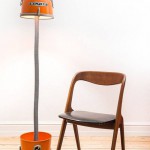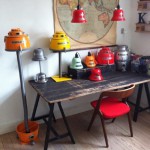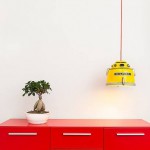 It's a neat contrast between these retro machines and a great example of how items like these can be re-used in today's environment, a testament that good design can last, spanning multiple eras, versus obsolescence that is planned.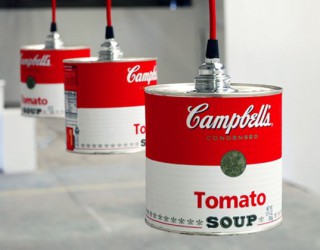 Andy Warhol may have brought Campbell's Soup to iconic pop art status, but there's one designer bent on redefining this can with a more practical use. Designed by Willem Heeffer for FUSE, an interiors and vintage furniture company, the 'Can Light' is a cool new lighting solution that re-purposes old cans of Campbell's Tomato soup into funky new pendant lamps. By breathing new life into unwanted trash, Heeffer has created a popping retro piece that gives a colorful nod to both Mother Earth and Americana.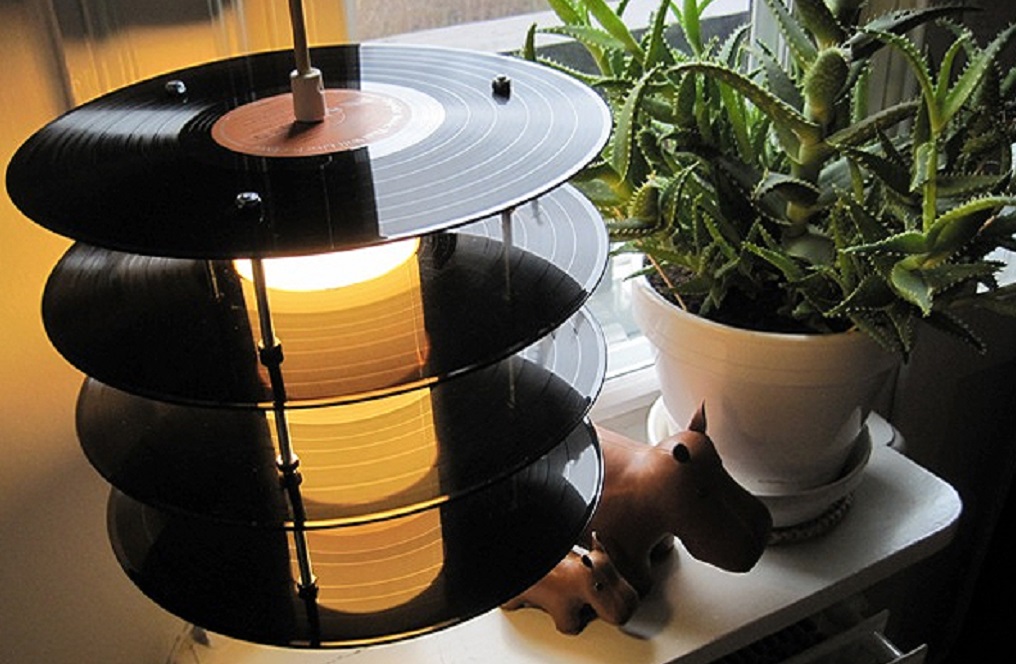 Here are a number of other wonderful examples of re-purposing items such as old Vinyl records which also have that distinct retro appeal to them.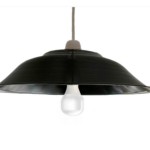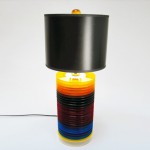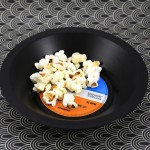 All in all there are an endless number of ways to breathe new life into items which have come to the end of their intended life. Depending on your taste you can utilize these products in ways which reflect your personality and keep them from ending up in landfills, while saving some money at the same time.
IzReal.eu – It's really you