Kropka Studio completed the design and development of "House in the Landscape", a private residence in southern Poland. The project is situated close to the city of Zawiercie, on a spectacular sloping site, in the buffer zone of the Eagles' Nests natural landscape park.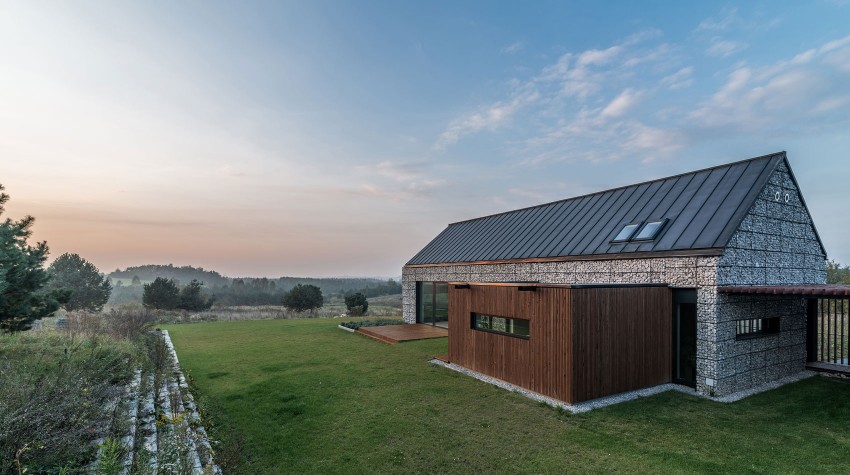 One of the main goals of the design was to visually integrate the structure in its environment, by using natural materials and simple volumes. Gabion baskets filled with local limestone are used as part of the outer skin, while the bedroom cube and the triangle bay are made of wooden slats.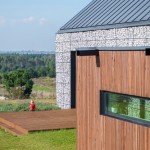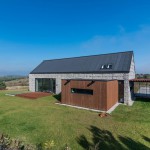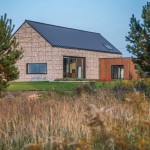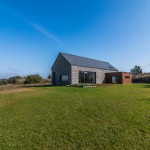 It is set in green surroundings dominated by agricultural use. An old stone church, towering ruins of Morsko and Ogrodzieniec castles, are scattered around and rise above the surrounding terrain. In this picturesque scenery, using simply shaped volumes and local materials the house is trying to become an integral part of its surrounding and to fit well into the landscape.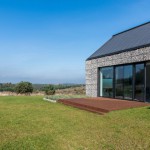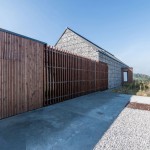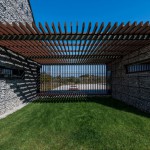 "House in the Landscape" consists of two main volumes (the residential zones) and a two-car garage. In between, there is a partially-covered courtyard, where the children like to spend their time. The L-shape ground floor accommodates the double-height living space, an open kitchen and the master bedroom with bathroom and wardrobe. On the top floor there are two bedrooms and a smaller bathroom. All interiors are spacious and welcoming, with massive windows framing views of the peaceful surrounding landscape.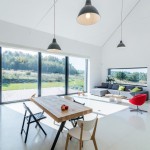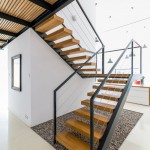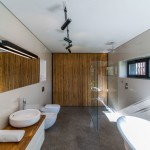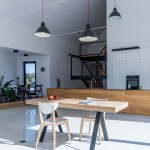 Photographs: Maciej Lulko
IzReal.eu – It's really you