This project was inspired by Brazil's Indian architecture, perfectly suited for the hot and humid climate in Rio de Janeiro .On a beautiful little beach with amazing blue water, sits a little house with a flowering roof that shades and protects like a big tropical banana leaf.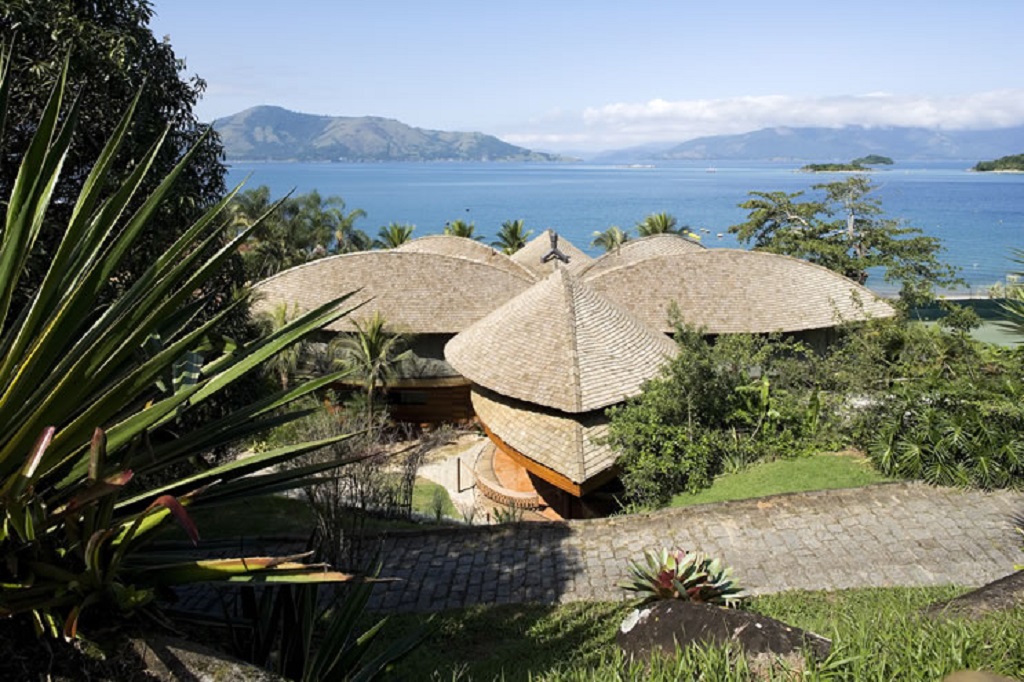 Designed by 
Mareines + Patalano
,The open air abode is meant to encourage interaction and connection between man and nature. With verandas and open spaces in between rooms and no corridors,The roof acts as a big leaf that protects from the hot sun all the enclosed spaces of the house, such as the verandas and the in-between open spaces. These last two types of space are the main social areas, the essence of the design. They allow trade winds from the sea to pass trough the building, providing natural ventilation and passive cooling.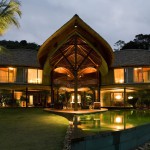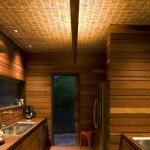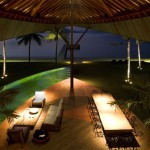 The architects describe their design as low-tech eco-efficient, due to the use of natural ventilation for cooling. Homes in the tropics rarely need much more than a breeze in order to keep the environment comfortable. As for other sustainable design techniques, the roof harvests rainwater for use in the house, and the interior is naturally finished with wood, stone and natural fabrics.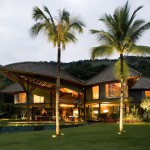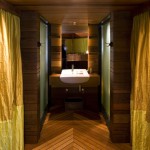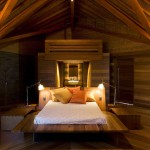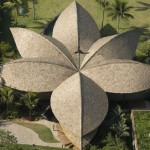 Above all the Leaf House is amazing inspiration for organic design that brings the outdoors in. It protects the inhabitants from rain and sun, while bringing in fresh breezes to cool the interior. The design was originally inspired by Brazil's Indian Architecture, which used local materials to provide shade, protection and encourage natural breezes for cooling.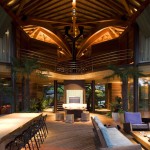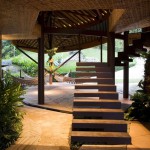 IzReal.eu – It's really you