Using locally sourced building materials and local labour is the sustainable way for the now and the future if we're going to have one. The Dutch company, 24H-Architcture, well known as an innovative and environmentally aware design organisation have built the most beautiful children's playground, actually more of an activity and learning center, as part of the Eco Villa at the Soneva in Thailand.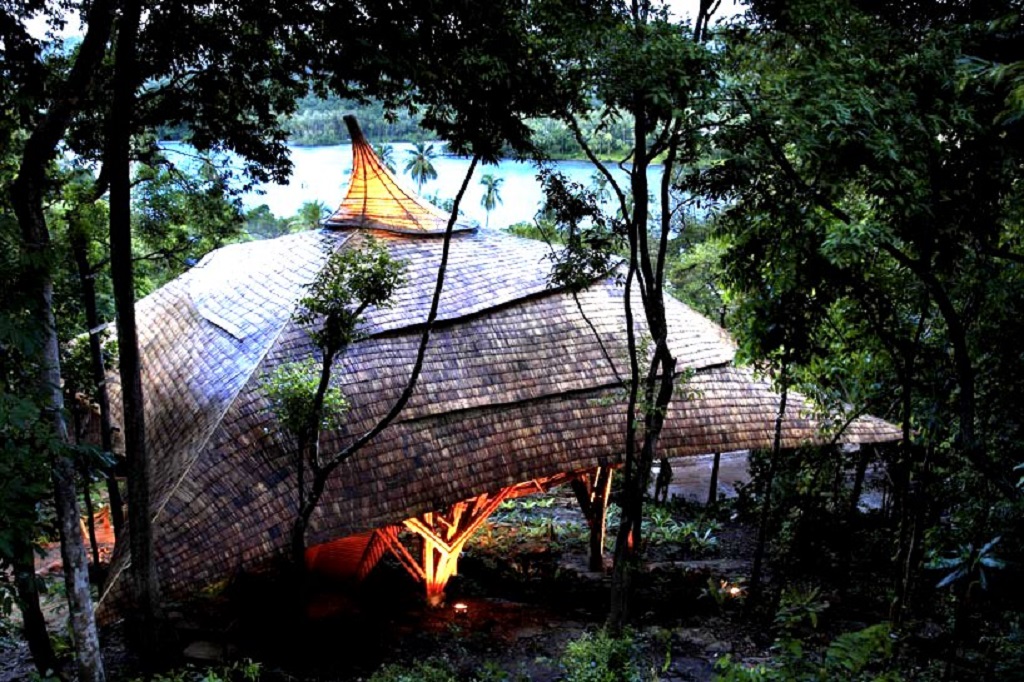 Evoking the fluid shape of a manta ray, the children's center is located on a rocky slope overlooking the bay. A large canopy of
bamboo
shingles shelters the open interior of "mini-structures" which features an auditorium, library with a netted reading floor, art and music rooms, slide and a neat suspended play area pod, all woven with rattan, with flooring made with river red gum wood.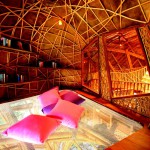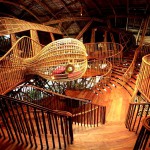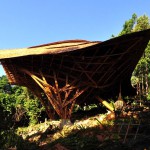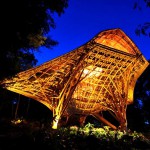 The design adopts all bio climatic aspects to suits its humid tropical environment. The roof cantilevers up to 8 meters, acting like a big umbrella providing shade and protection from the heavy rains. The open design with the translucent elevated rooftop and setback floors allow a natural airflow inside and the use of natural daylight, limiting the building's energy consumption.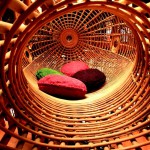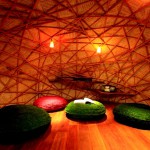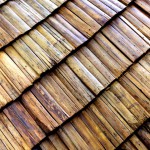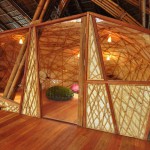 The structure uses locally-sourced bamboo stalks of all sizes, ranging from the large main columns that are anchored into the footings to the other structural members that are grouped together using nuts and bolts and natural fiber lashings. This incredible structure is designed as a children's activity and learning center, but the fantastic interiors are bound to impress even the most stoic grown-up.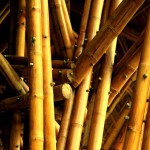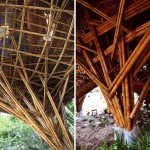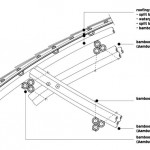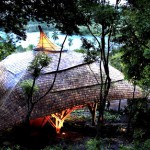 Look here for another amazing structure by the same designers.

IzReal.eu – It's really you