Situated on the outskirts of a village, this house was designed to maximize the relationship between the architecture and surrounding landscapes. Peter Feeny Architects was invited to design the house in Oxfordshire for a couple and their young child who wanted to swap life in London for a more rural existence.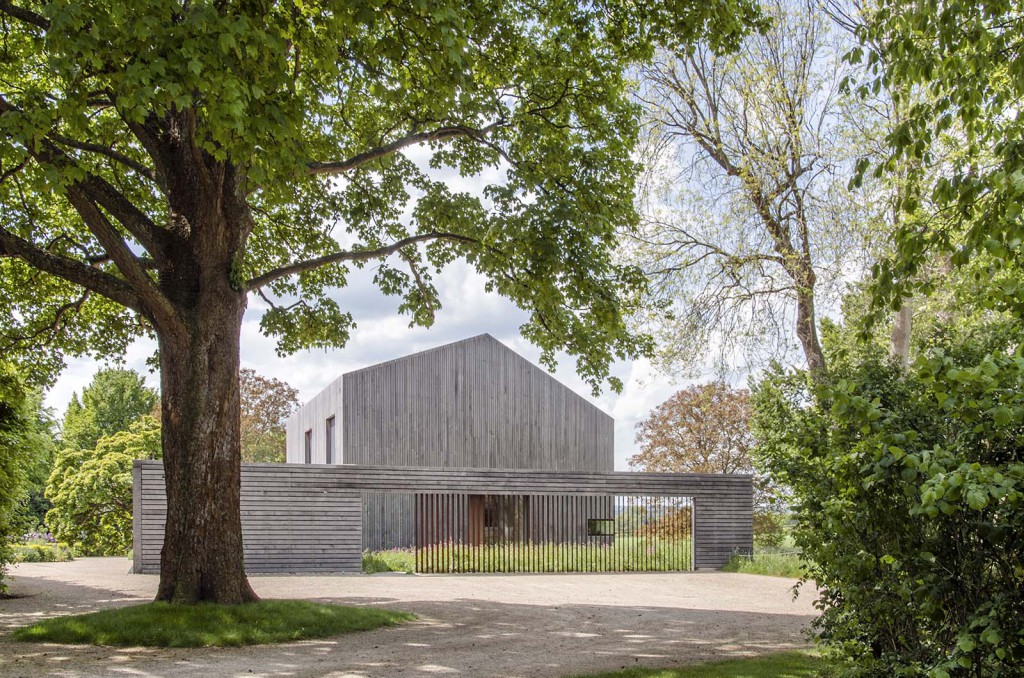 Oak was selected to provide a universal and sustainable cladding material. Glazed perforations respond accordingly to each elevation providing a storyline between the interior function and the gardens or fields. A natural swimming pond is included in the wild meadow garden.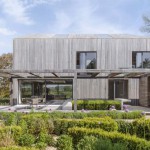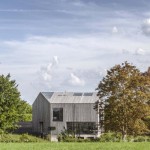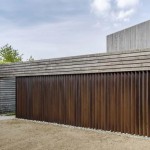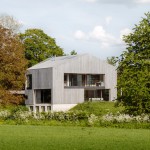 Environmental impact of the house is limited by a an MVHR system (Mechanical Ventilation with Heat Recovery) and supplemented by a wood pellet boiler. Solar heating panels housed horizontally to the flat garage roof provide an additional heat source while PV panels are remotely located within the production garden. Solar gain to the glazed areas on the south and west elevations is controlled by external blinds.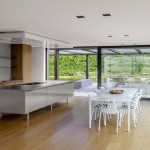 The oak boards extend over the roof of the barn-like form, giving the house a homo-geneous appearance that is only disrupted by the windows, skylights and entrances. The range of internal finishes has been limited to allow a shift of focus towards the landscape and the natural texture of the materials. The traditional forms and quality of workmanship are reflected in the details.
IzReal.eu – It's really you