It grows out of the site enhancing the grace of the surrounding nature. Architect Mahesh Naik's 'Moonlight' – the farmhouse in Kot, Ratnagiri district of Maharashtra in India, sees him using a simple approach to designing – without defined lines of front, rear or side. The architecture of Moonlight has no beginning nor ending. The outside and inside merge seamlessly; the architecture of the site and that of the structure becomes one.
An expression of a purist model, the retreat does not allude to any particular historical style, social pattern or precondition. It stands apart for its sheer form and oneness with nature, born of locally available materials and bred on ancient construction methods. "You can call it the "revival of expressionism movement in organic manner," says the architect.
"I believe that 'form' is something which is in man, which grows when man grows, and declines when man declines," reflects Mahesh. The prelude to Moonlight was the charter of a space that was extrovert in its makeup but internalized the character of its inhabitants.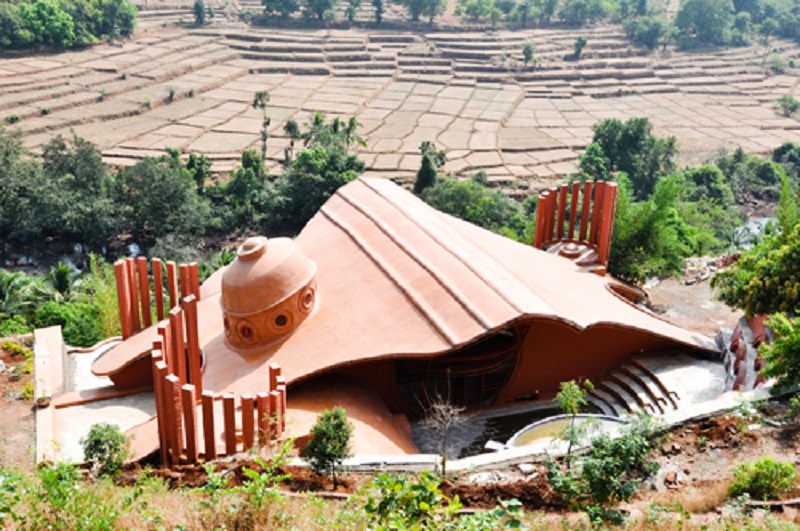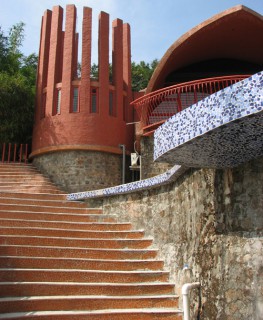 A tall order that is accomplished with ease: the mood within the home keeps changing as the sun crosses from the east to west infusing the spaces with energy and dynamism. Just as dynamic is the skylight from the domed roof along with eight circular windows that represents the nav-gharah (nine planets) in the solar system. The major axis of Moonlight is aligned in east-west direction, parallel to the valley and river below so that each room gets a panoramic view of the sunrise till sunset. Planning is open, symmetric and based on a combination of square and circular grids, making it functionally efficient. The house consists of an entrance veranda opening into a massive hall leading to a veranda on both sides – one towards the valley, with access to the swimming pool below and the other into the arena towards the water fountain.
Bedrooms are designed with brick-vault and provide a cozy cave feeling with views on both sides. Bathrooms and kitchen are circular in form and advantaged with plumbing, as pipes here have few right angle turns, maintaining uniformity in water pressure throughout. A skylight domed roof provides a natural setting for a circular library cum meditation space at the mezzanine level, where balcony projections from wooden railway sleeper deck wood present panoramic views of the scenic surrounds.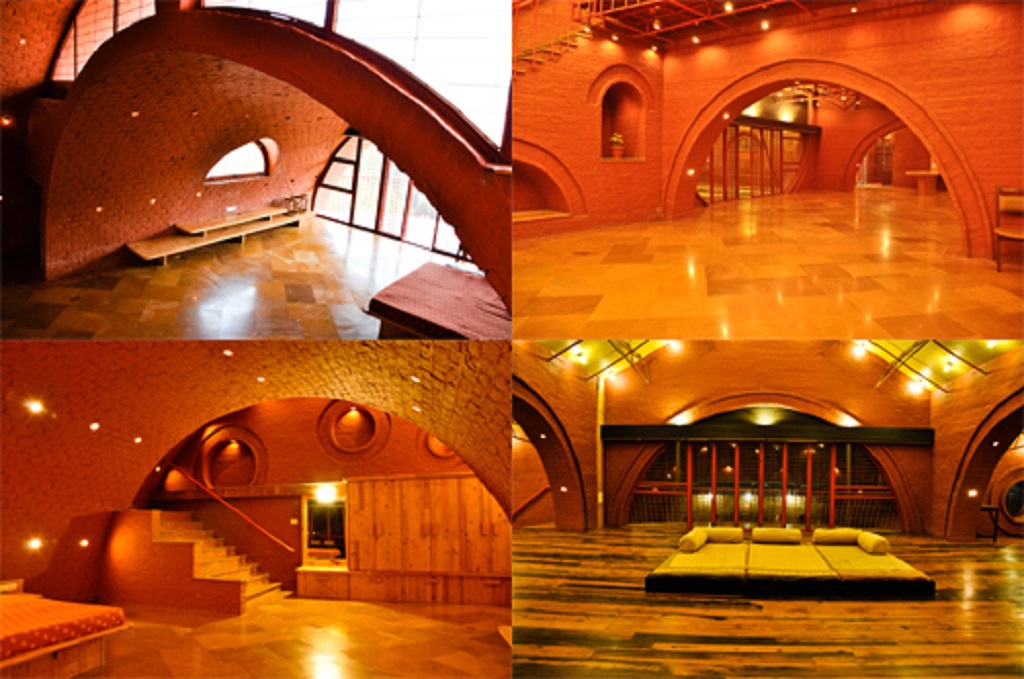 Drawing its spirit from its honest use of natural local materials, Moonlight has a raw, rustic and monumental character born out of Black Basalt, red bricks and wood complemented by a wild and natural landscape. And the architect has his final word, "Except for the initial conceptual layout plan and elevations, I prefer not to make any further detailed drawings; this facilitates work on-site with curiosity  and anticipation… growing and changing as per the site."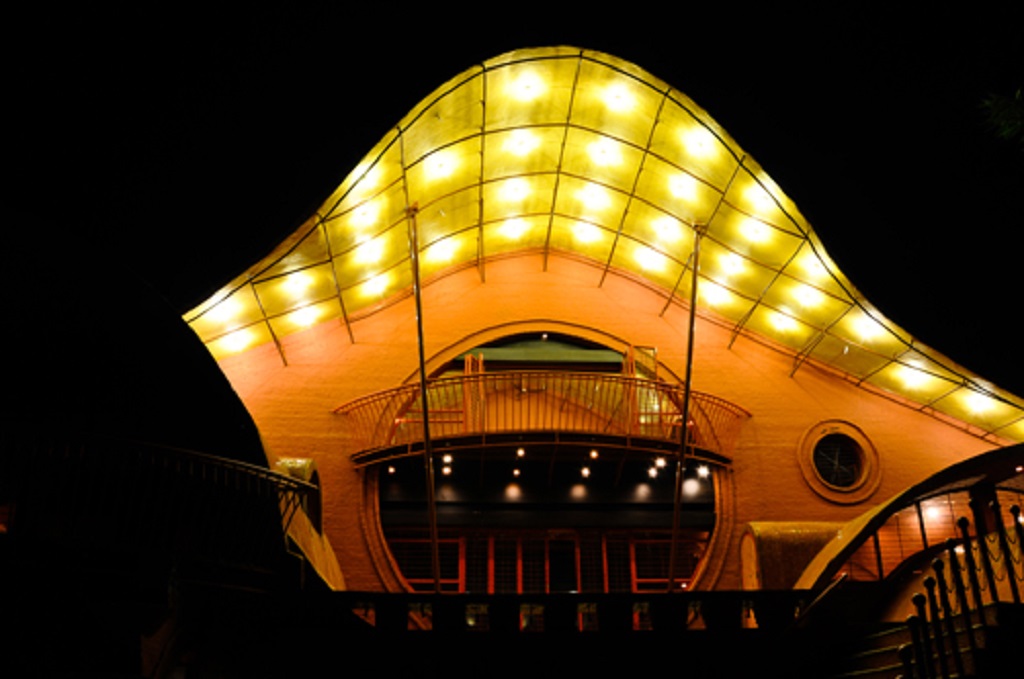 IzReal.eu – It's really you