This organic design, of the aptly-named Brick House, is playfully opposing its incredible modernist features. iSTUDIO Architecture from India was responsible for the design of this stunning residence. Located a midst the rural settlements in Wada, the gently sloping and curving brick structure beautifully mimics the topography of the surrounding hills and farms.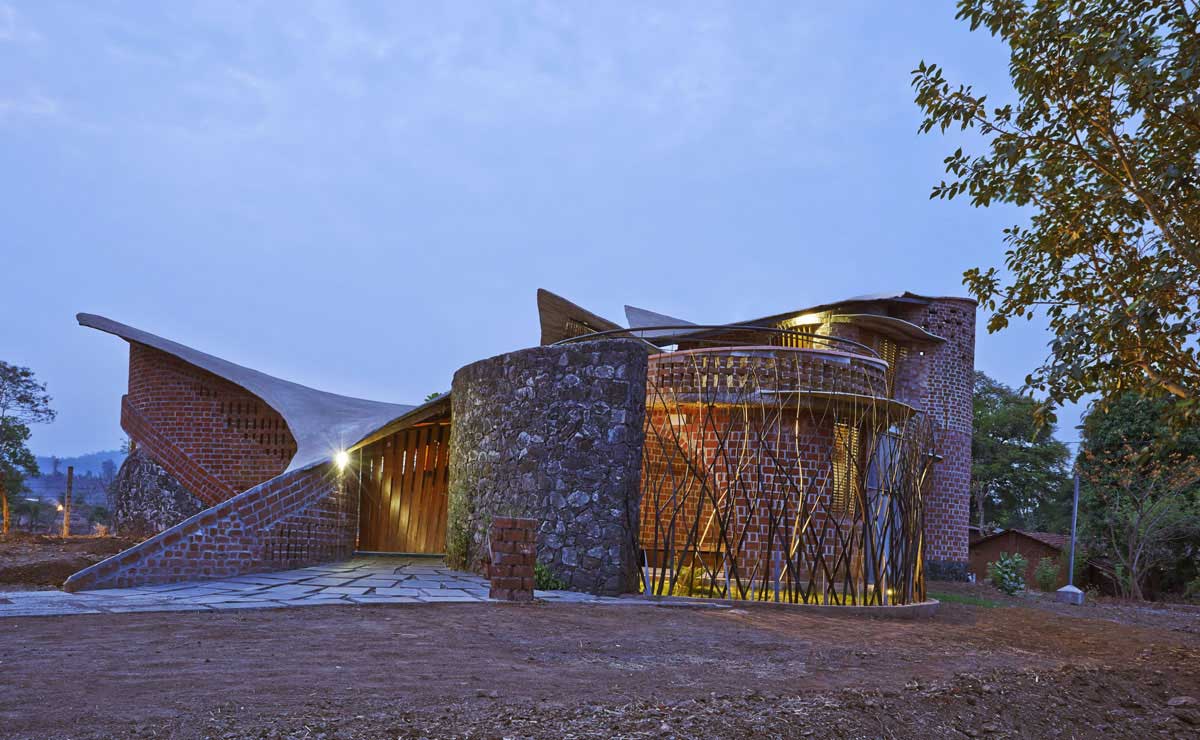 The 2500-sq-ft farmhouse is designed such that it provides spectacular views of the pristine landscape. The smoothly curving exterior seamlessly leads to a centrally-situated courtyard. The bare brick walls produce a subtle play of light and shadows, while at the same time offering glimpses of the interior. The low-rise building sits harmoniously against the natural rustic background.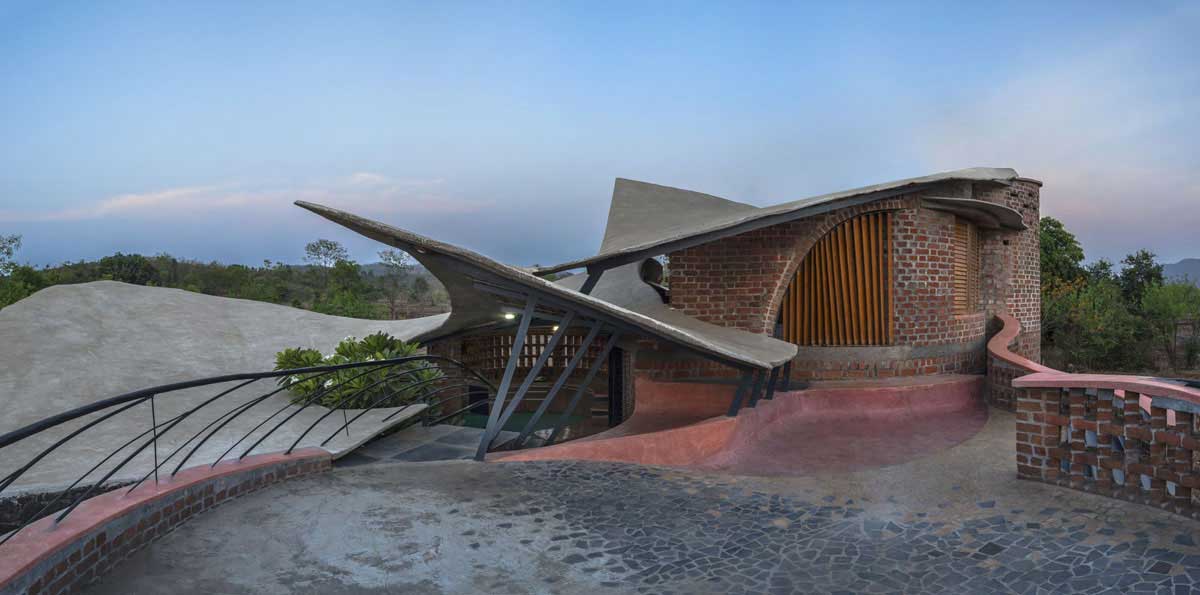 At the centre of the Brick House is a small pond, whose strategic location adds complexity to the structure. Sunlight trickles in through the open rooftop and gets reflected all around the house by the puddle of water. Additionally, it cools the inside of the building. Two giant arches, made of bricks and stones, open onto the neighboring hills and farms.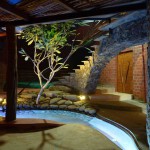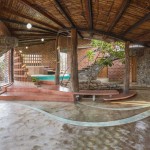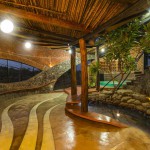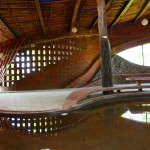 The Brick House has a modern interior, with built-in furniture that seem to dramatically emerge out of walls and floors. It features a spacious master bedroom with a low bed jutting out of the wall. The first floor bedroom, situated at the south-west end of the farmhouse, acts as a shade to the courtyard, keeping the indoors cool. The huge windows, lining the building on all sides, make sufficient provision for natural lighting, cross ventilation and also passive cooling.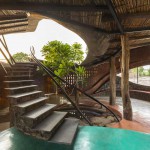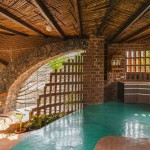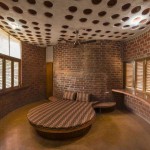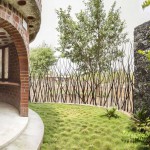 Inspired by architect Laurie Baker, the team constructed the house predominantly out of locally-sourced bricks, using a variety of eco-friendly and cost effective techniques.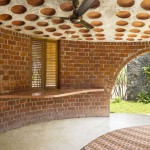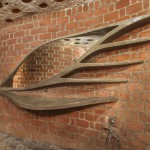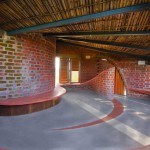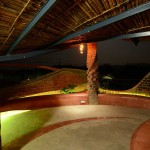 IzReal.eu – It's really you