It's as if an alien but contemporary object of some sort has landed in a field in the East Tyrolean village of Nussdorf, a popular skiing area in Austria. It sits on its stilts or legs and because it looks remotely like a UFO or even some sort of bird, albeit a very strange bird, it's called Ufogel.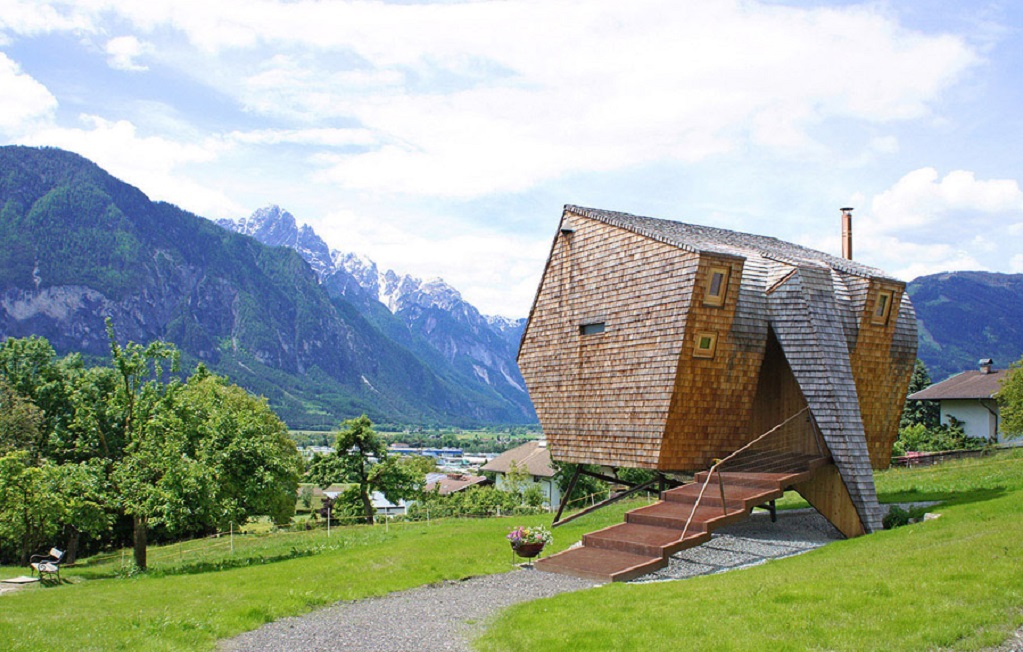 The Ufogel is the creation of an extraordinary and comfortably appointed house made almost entirely of larch wood. Vogel meaning bird in German, the structure takes its name from its form which sometimes bears resemblance to a prehistoric bird and sometimes to an extraterrestrial home, but is always something special.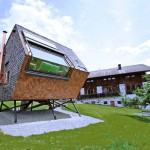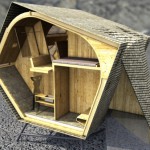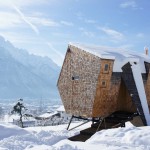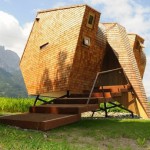 It is a sculpture to live in, which reveals itself to be a "spatial wonder" with a 45 m2 of multi- functional living space, comfortably appointed with a kitchen unit, bathroom and designer shower.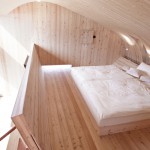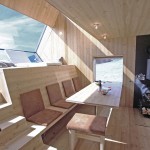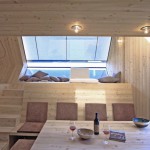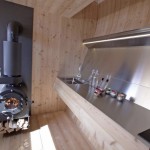 Large panorama windows bring nature indoors, while the curved timber structure covered with traditional shingles creates a feeling of warmth and security. The Ufogel offers both openness and a sense of security. The large panorama windows bring the landscape indoors giving you the feeling you are still outside while the round shell conveys a cosy, woody feeling of security.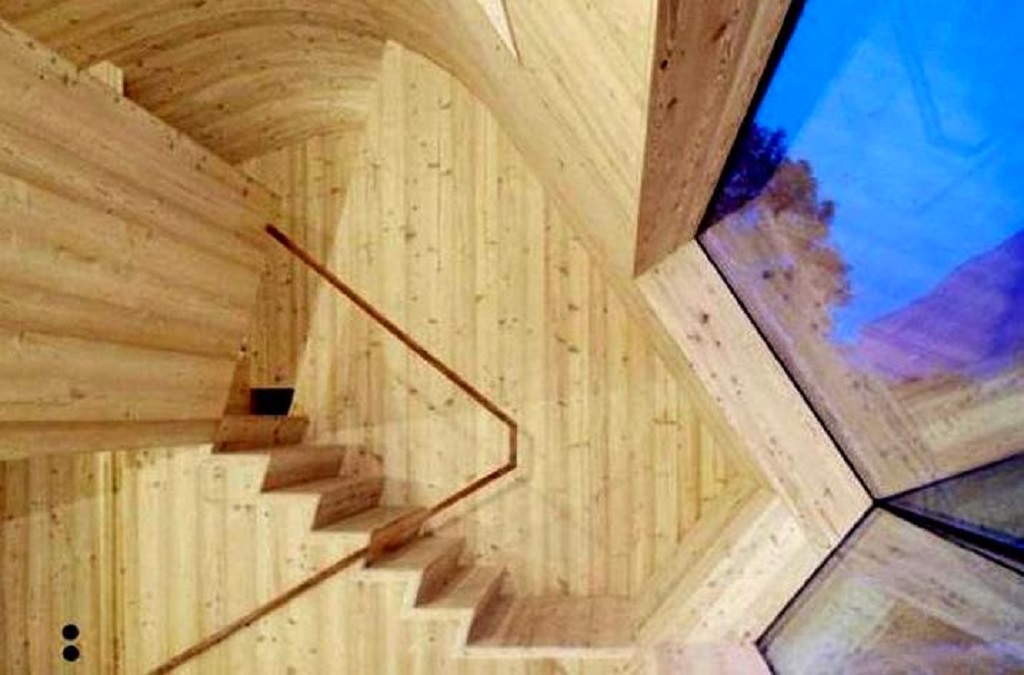 Also check out this beautiful house in the shape of an owl here.

IzReal.eu – It's really you