Spanish studio, Churtichaga+Quadra-Salcedo (ch+qs) designed the Casa 4 Estaciones, or four-season house based on engagement with the countryside. A house that tells a story, a welcome invitation to sit back and relax and enjoy what nature has to offer.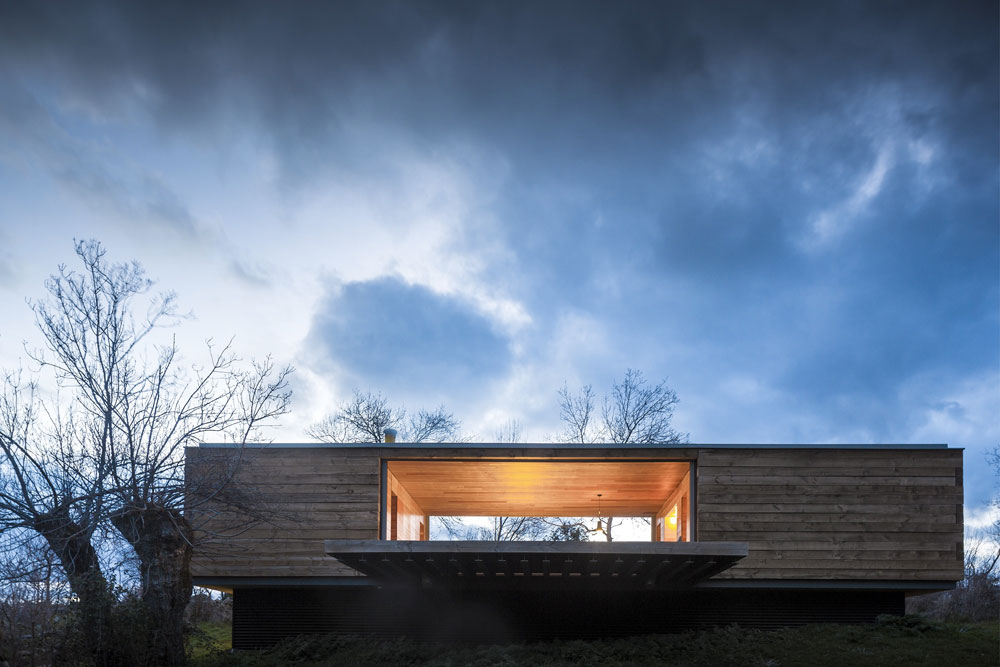 The Spanish architects duo Josemaría de Churtichaga and Cayetana de la Quadra-Salcedo from firm
ch+qs
adapted to a design approach that focuses on architecture as the interface for
sensory experiences
, being the
tangible expression
of the relationship between humans and
their environment
. The whole project is about this fundamental connection between architecture, its users and the landscape, and it uses the color yellow to tie it all together.
The architects chewed on this project for more than a decade, after they bought the plot of land in the countryside of Segovia, where, in their words "everything happens in yellow". They observed nature through the changing seasons, with its different shades of yellow, yellow flowers in spring, yellow wheat in the yellow summer sun, yellow leaves in autumn and yellow lichen on tree trunks in winter. So they came to the natural conclusion that yellow had to play a fundamental part in their house.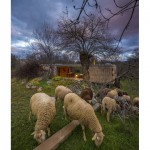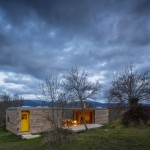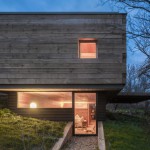 The simple form of the building, wrapped in untreated wood will very quickly blend into the countryside, but it doesn't seek any true camouflage. It is the execution of an idea and a product of a long-term study of the site.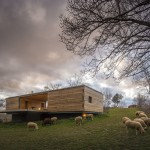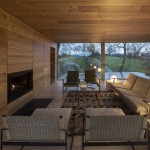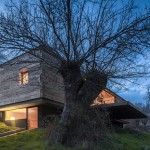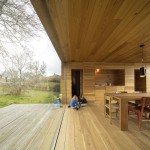 Responding to the natural harmony of the environment. The splashes of yellow on the front door and the chimney are almost a smile back at the natural yellows of the countryside, a celebration of nature and simplicity. (pictures by Fernando Guerra)
IzReal.eu – It's really you